Milestones accompanies
your new start
Milestones accompanies
you on the new start to
your future
success.
The Corona crisis hit us all unexpectedly. No one could have guessed the economic scope that has now befallen us. We cannot stop it. But what we can do is manage the crisis.
As an agency, we can help you manage the crisis in three steps
1. status quo of your company in the crisis.
We work with you to determine the status quo – that is, we work with you to determine the areas in which you should actively take action now during the crisis. This ranges from internal communication and a stakeholder analysis to defining which external communication measures are suitable in the initial phase.
2. crisis management and crisis communication
Creation of a crisis roadmap including all measures:
Who communicates what during the crisis, who leads the crisis team, who communicates with employees, etc.? Milestones creates a precise roadmap that helps your company to manage the crisis as well as possible.
3. communication strategy for the new start
In the following weeks, the time will come when your company will relaunch. "To speak with one voice" is the motto here. Good communication of the new start is the key to success – both internally and externally.
"In a crisis, you need a friend who acts quickly, reliably and with experience. Unusual situations need creative solutions and commitment.
We know what to do in any case."
Checklist for
Crisis communication
A crisis can come unexpectedly and quickly. That makes it all the more important to be prepared. These steps have been devised to guide you successfully through a crisis. Ideally, they are used in parallel with internal crisis communication measures to ensure that your team stays on the ball.
Detect the crisis and secure all available information – internally and externally.
Use the customized media monitoring of Milestones in Communication.
Inform your team and make sure that communication works and the distribution of tasks is clear.
Find out about the relevant issues in the crisis, internally, from customers and in the media
Develop your message
Designate an official spokesperson who can be contacted
Set up a page on the website that contains all the important questions and information.
Work with you to develop a checklist that is tailored to your company, customized and therefore successful.
Prepare communication activities carefully
Create a time and action plan
Coordinate activities with your stakeholders.
Together with you, we develop a checklist that is tailor-made for your company, individual and thus successful.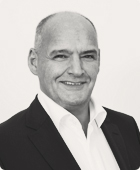 Werner Beninger (Managing Director)
t +43 1 890 04 29 – 0
m +43 664 30 00 557
werner.beninger@minc.at
The managing director and owner of Milestones In Communication is considered THE specialist for crisis communication. Most cases are subject to strict confidentiality. The cases he is allowed to talk about include some of the most spectacular in Austrian business: Hypo Alpe Adria (bank, ministry of finance, procurator fiscal), Telekom scandal (DG Hannes Ametsreiter), "500 million SWAP" BAWAG vs. city of Linz (BAWAG), Asamer rescue/reorganization (company, reorganizers, owner family, board members). In addition, there are numerous cases of insolvency and restructuring support, representation during legal proceedings, etc. Werner Beninger knows the other side, knows journalism from 30 years of experience. For decades, he was among the country's top investigative journalists: as chief reporter at "DiePresse" and "Oberösterreichische Nachrichten", as managing editor at NEWS magazine and department head at "Salzburger Nachrichten". This is also what makes crisis communication by Milestones so successful.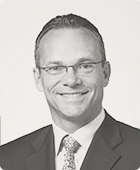 Alfred Ruhaltinger, MBA (Senior Adviser)
t +43 1 890 04 29 – 0
m +43 699 130101230
alfred.ruhaltinger@minc.at
After several positions in the communications sector, Alfred Ruhaltinger founded the PR agency CONTER PR in 1991. In 2003 he merged with the event and marketing agency Loopline to form the integrated communications agency currycom. In 2007 he moved to
to ÖBB Holding AG. At Austria's largest infrastructure company, he took over group communications. In 2014, the then Chancellery Minister Josef Ostermayer hired him. Ruhaltinger took over the area of "International Refugee Agendas" in the Chancellor's cabinet. From 2016 to 2017, he was responsible for international refugee projects in Greece and Jordan for the Federal Ministry of Defense. Since 2018, Alfred Ruhaltinger has been working in cooperation with Milestones in Communication on projects in the areas of crisis management and crisis communication. In addition to projects at ÖBB Holding AG, he has been engaged by OMV, VERBUND and IMMOFINANZ, among others, as an external consultant on the topics of crisis communication and crisis management.